Advancing Science Through Discovery - Solutions for Life Science Research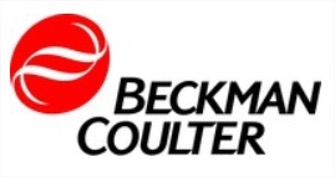 Life sciences, research, or precision manufacturing - If your life's calling is in any of these fields or related fields, you need to get to know Beckman Coulter Life Sciences. Our mission is to empower those seeking answers to life's important scientific and healthcare questions.
Since 1935, the Beckman name has been synonymous with technologies that simplify and automate complex biomedical testing. Decades later, our global organization also came to embody the scientific legacy of the Coulter name. Today, Beckman Coulter Life Sciences is a trusted, worldwide resource for tools to help optimize research and manufacturing efficiency. Centrifuges, particle counters/analyzers, automated liquid handlers, flow cytometers, genomic reagents: all these products and many more continue to make a difference in people's lives by improving the productivity of dedicated scientists, quality control experts and others. Wherever people need answers, from prestigious universities and major pharmaceutical companies, to small biotech startups, food & beverage or electronics manufacturing facilities, you can find Beckman Coulter Life Sciences.
Interested in learning about internships with Beckman Coulter? - See what's available here. 
Guillaume Pitollat, Innovation Manager - Industrial Operations
Guillaume graduated from Georgia Tech with a Master's degree in Industrial Engineering and from ENSTA Paris with a Master's degree in Applied Mathematics in 2002.
He began his career in 2002 at TOTAL with positions in the IT division, refinery operations, global manufacturing and project management. 
Pitollat joined Beckman Coulter in 2015 as a Manufacturing Engineering Manager. In this role he led an engineering group that was accountable for activities in the Life Sciences & Diagnostics business, including transitioning new products to the Operations group and handling Technical Support to Operations on processes and product. 
He began his current role in 2020, where he leads innovation activities for Beckman Coulter's Life Sciences operations.

Nicolas Graff, Process Innovation Engineer
Nicolas earned a Master's degree in Biomedical Engineering from Columbia University in New York City in 2019, and a Bachelor's of Science in Mechanical Engineering from Arts et Métiers ParisTech in 2018. 
Graff worked as a Research Engineer for Massachusetts General Hospital in Boston for close to two years. He joined Beckman Coulter Life Sciences in 2021 as a Process Innovation Engineer in Marseilles, France.

Lucia Ghirarduzzi, Talent Acquisition Advisor, EU -- Diagnostics & Life Sciences
Lucia is a native of Parma, Italy. She earned a Bachelor's degree in Business Administration from the University of Parma.
Ghirarduzzi began her career as a recruiter in the automotive industry in Germany, before transitioning to recruiting in the field of Life Sciences & Diagnostics. She worked as a Talent Acquisition Manager for Randstad Germany with a focus on Recruitment Process Outsourcing (RPO), and as a Talent Acquisition Specialist for Leica Microsystems in Frankfurt, Germany focused on recruiting in Life Sciences across German-speaking Europe.
She joined Danaher Corporation in 2021 and currently serves as a Talent Acquisition Advisor in Frankfurt, Germany. She handles talent acquisition and developing recruitment processes with a focus on Southern Europe and Benelux for the Life Sciences & Diagnostics subsidiary.
In her free time, Lucia enjoys exploring new cities and museums. She is passionate about history, art, and architecture.
Location
Georgia Tech Europe - Pink Room