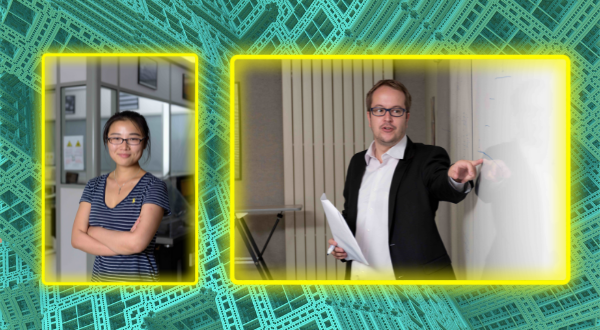 Mar 28, 2022 - Metz, France
 Georgia Tech-Europe launched an innovative industry-sponsored MS Thesis Program which will help companies with their research and development activities. The program will team an engineer from a participating company with a  Georgia Tech-Europe faculty member and a master's student in their final year of studies in either Aerospace Engineering, Computer Science, Mechanical Engineering, or Electrical and Computer Engineering. Start dates are either January or August, to line up with the spring or fall academic semesters, and projects will be nine months in duration. 
Companies will surely find a match for their project given  Georgia Tech-Europe's diverse areas of expertise through Georgia Tech-CNRS IRL 2958, a joint international research laboratory between Georgia Tech and the CNRS (the French National Science Center). Labs are focused on the following areas of expertise: 
III-Nitride Optoelectronics 

Mechanics of Materials 
Nonlinear Optical Dynamics and Nonlinear Optics 

Terahertz Science and Technology 

Acoustics/Nondestructive Evaluation 

Robotics 

Network Information Systems 
Aerospace – ASDL Europe 

Microwave Photonics 
From the start of the research project through the completion of the tailor-made project over the course of nine months, companies will benefit from the skill and expertise of the laboratories that make up Georgia Tech-CNRS IRL 2958, "Our labs bring the benefit of state-of-the art equipment along with a national and international network of experts thanks to the existence of mirror labs on Georgia Tech's Atlanta campus," said Bertrand Boussert, faculty lead for the Industry-sponsored MS Thesis Program.   
Companies will also find value in the expertise coming out of Institut Lafayette, an innovation platform that extends Georgia Tech's "Innovation Ecosystem" with state-of-the-art nanofabrication facilities for innovations in optoelectronics and advanced materials research. 
The cost to the company will be $20k euros for project management, and agreed upon deliverables, including preliminary and final reports with a final project presentation. The fee will also cover student tuition and program fees, student stipend, and overhead for faculty support. 
The Industry-sponsored Master's Thesis Program is a win-win for both students and companies. Students gain on-the job experience by working on a consulting project using the skills they have developed throughout their studies, while companies can economically solve a pressing R&D issue while vetting future talent.  
For more information on this program, companies should reach out to Bertrand Boussert.