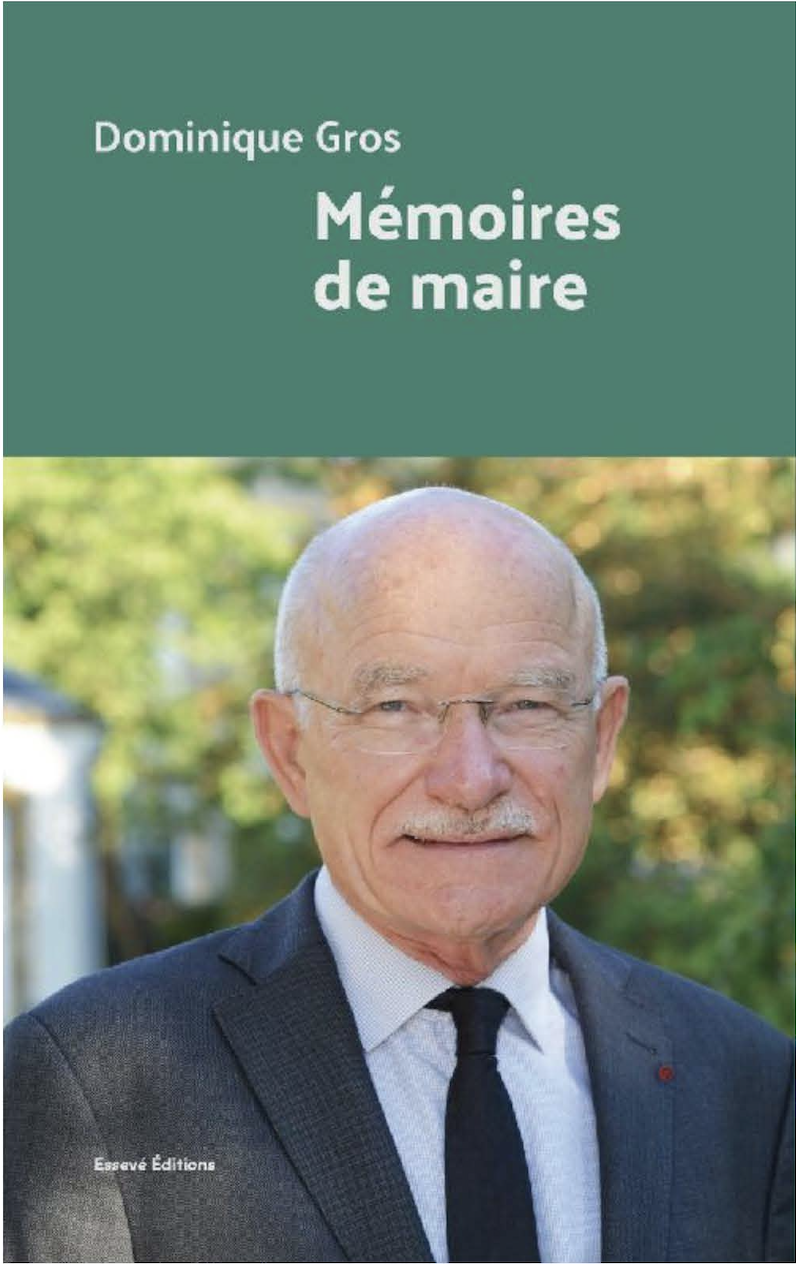 May 24, 2022 - Metz, France
 Georgia Tech-Europe owes a great deal to the support of the city of Metz and the Grand Est region, and the school has a good friend in the former mayor of Metz, Dominique Gros. The school's administration commends the former mayor on the release of his book, Mayor's Memoirs (Mémoire de maire, Essevé Editions, 2022), which highlights his time in office from 2008 – 2020, as head of the capital of Moselle. 
Mayor Gros accomplished many things while in office that greatly impacted the quality of life in Metz, including the construction of the Mettis, a public transportation system with dedicated bus lanes that improved urban transport, building the audacious Maison Heler, a modern hotel designed by Philippe Stark, with a replica of one of Metz' traditional Alsacienne homes perched on its rooftop, and inaugurating the Centre Pompidou – Metz, the first offshoot of Paris' famed Centre Pompidou.
 Georgia Tech-Europe flourished while Mayor Gros was in office, and the campus and the Institute merited several mentions in his memoirs. Mayor Gros admitted to being unsure of the idea of having a U.S. off-campus instructional site in Metz back when the Lorraine campus was in its early days in the 1990s with few students wandering its hallways. However, he quickly came around and was one of the school's biggest supporters in the region during his tenure as mayor. 
By trade an engineer, it did not take long for Gros to see the merits in having Metz Métropole and the region continue to contribute to the growing Lorraine campus. In 2009 he traveled with a delegation from the Lorraine region to the Georgia Institute of Technology in Atlanta, visiting its labs and chatting with researchers and administrators. This was an "aha" moment for Gros that gave him a glimpse of the importance of the Lorraine campus, so clearly built on the pillars of academics, research, and innovation.
Over the years, Mayor Gros championed  Georgia Tech-Europe's growth and was there to celebrate each milestone, including  Georgia Tech-Europe's 25th anniversary. He witnessed Tech's European campus grow from an inaugural cohort of 6 intrepid Electrical & Computer Engineering students to a dynamic European campus that has seen over 11,000 students pass through its doors. 
Mayor Gros developed a close relationship with  Georgia Tech-Europe president Abdallah Ougazzaden and had the honor of pinning him with the medal of the Chevalier of the Legion of Honor, on behalf of French president, Emmanuel Macron, in 2019. In his remarks, Gros likened Ougazzenden to a spark that ignited a never-ending dialogue between the world of research and the needs of industry.
Ougazzaden had an ally in Gros in expanding access to opportunities in higher education and research, along with introducing students to the region and French culture. Reminiscing, Ougazzaden acknowledged, "Mayor Gros stood by  Georgia Tech-Europe every step of the way, as our reach expanded globally, far beyond the borders of Metz and the Grand Est region."